Land Brokers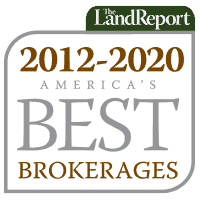 Arnold Realty, Inc. was founded in 1990 as a family owned and operated real estate business in Newcastle, Wyoming. Founding members Tom and Marilyn Arnold, along with daughter Julie (Arnold) Pederson, built the business into a well-respected Black Hills area firm. Julie's husband, Jim Pederson, joined the firm in 1992. Today, Jim and Julie continue the business built on a strong work ethic, personalized service, and knowledge of the area to serve their clients with the utmost integrity. A love of the land is reflected in their decision to focus primarily on ranches, recreational land, hunting properties, cabins and country homes.
They understand the importance and complexity of navigating land transactions and will ensure that each one is treated with the utmost care. Their lives run deep in western tradition and they are honored to be a firm that earns a substantial amount of repeat business. The firm is licensed in Wyoming, South Dakota and Montana, with special emphasis on the territory around the Black Hills.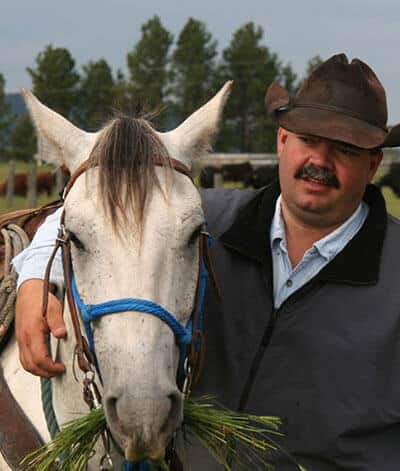 Jim Pederson
Broker/Owner
Licensed in Wyoming, South Dakota and Montana
Jim's fiber is woven from unspoken Western principles including handshake-bond honesty, hard work and unrelenting tenacity, acquired while growing up on a Montana ranch near Big Timber. A full ride rodeo scholarship took him through Rapid City, South Dakota's National College of Business (now National American University). There he earned a Business Management degree along with serving the Rodeo Club as President, and garnering many honors for their award-winning rodeo team.
Licensed in real estate since 1992, Jim's expertise has led the company into a well-regarded firm with an impressive sales record that includes many repeat buyers and sellers. This accomplishment, enhanced by the many long-term friendships he's developed through the real estate business, directly reflect Jim's broad and intimate knowledge of the land. His reputation as a straight shooter serves his clients well in their pursuit of the "perfect" piece of land. Clients rely on his proficiency to complete complex transactions including 1031 exchanges.
Jim's professional affiliations include the Realtors Land Institute, National Association of Realtors, Wyoming Association of Realtors, and Montana Association of Realtors. He was honored to be the Realtor of the Year for the Wyoming At-Large Membership in 2012. This honor is normally bestowed by other realtor members; however Jim was nominated by one of his clients, making the award extra special for him.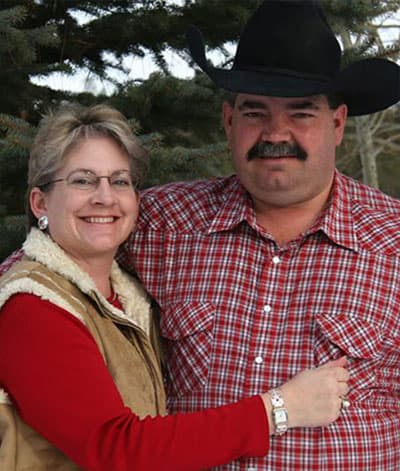 Julie Arnold Pederson
ASSOCIATE BROKER/OWNER
Founding Member
Licensed in Wyoming & South Dakota
A fourth-generation rancher, Julie was born and raised within just a few miles of the ranch where she and Jim currently reside near Four Corners, Wyoming. She was in the saddle like most ranch kids around age 2 and has worked with her family in the ranching and real estate ever since. While still a teenager she was reading real estate contracts, plotting legal descriptions and paying attention to real estate negotiations.
Julie obtained her real estate license in 1990 and was a founding member of Arnold Realty, Inc. Most of her nearly 30 years of experience in the real estate business has been working with Jim each day. Their "the client comes first" philosophy is something they live by. Striving to stay at the forefront of technology and real estate marketing, Julie continually takes advanced real estate training and has earned the E-Pro designation from the National Association of Realtors. She is also a member of the Realtor's Land Institute, and Wyoming Association of Realtors. She's further honored to be included in Outstanding Young Women of America and Who's Who in the West.
Not only are Jim & Julie partners in the real estate business, they also work side-by-side in the family ranch as well. Living in the high country near Four Corners and running a commercial cow-calf and yearling operation along with Tom, they truly live the lifestyle that they market.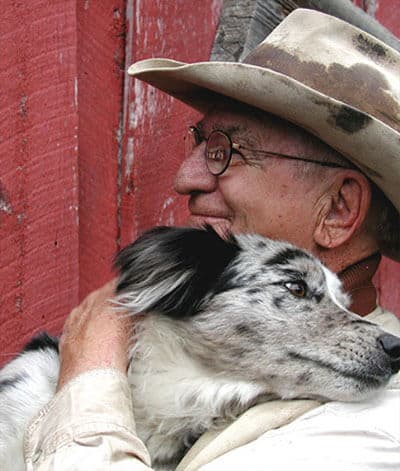 Tom Arnold
Founding Member – Retired
Having been licensed in real estate for over 40 years, Tom retired in 2014 to stay on the ranch where he takes care of the cows and manages day care for Julie's dog. Born and raised in Colorado, Tom was drawn to Wyoming shortly after high school when he took a job as the cowboy managing Black Hills National Forest grazing units and taking care of livestock on summer range there. That occupation led to the meeting of Tom and his future bride, Marilyn. They eventually made their home near Four Corners not far from where Marilyn grew up —celebrating well over a half century together in life, ranching and business.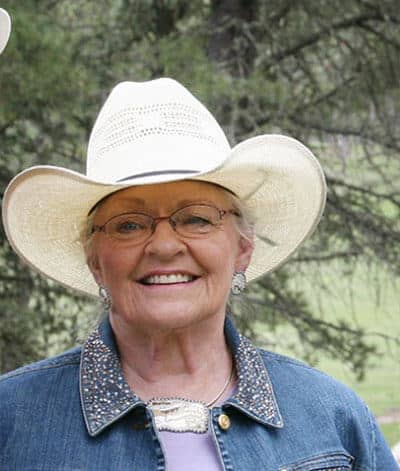 The Late Marilyn Arnold
Founding Member
Marilyn was instrumental in getting Arnold Realty, Inc. off the ground, and untiringly lent her expertise, wisdom, personality and verve to grow the business for over 22 years. A "cowboy" at heart, Marilyn had the character and grit to accomplish whatever had to be done, whether in business or on the ranch. Even after illness prevented her from riding a horse, everyone knew — and noted — "Marilyn could sort more cows in her Ranger than most men on horseback".

Connect with Arnold Realty


505 W. Main Street, PO Box 98
Newcastle, Wyoming 82701 • Map
Licensed in WY, SD, & MT

Office
(307) 746-2083